To view PDF of brochure with specifications and dimensions click here: PDF
Someone's gotta do the dirty work! – Handiwash Mobile Hand Washing Unit will!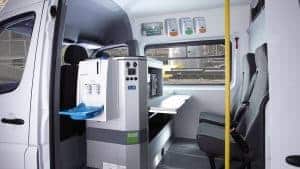 KRS manufactures the Handiwash Mobile Hand Washing Unit which is undoubtedly the most compact, easy to install and technologically advanced mobile hand washing unit available.
For anyone whose work brings them into contact with hazardous substances, or unhygienic conditions, it should be considered a necessity.
Available in two hot water temperature options, Standard 60 degrees celsius or lower hot water temperature of 44 degrees celsius. Please select temperature option at time of ordering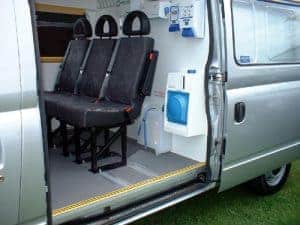 Extensively used in the EEC, Australia and USA, Handiwash can assist you in meeting occupational health and safety requirements.
Exported Globally
UK Distributor
Eberspaecher Ltd
Climate House
Yeoman Road
Ringwood
Hampshire
BH24 3PB
United Kingdom
Ph: +44 (0) 1425 480 151
Email: [email protected]
Web: www.eberspacher.com
Denmark Distributor
Sindby
Edisonvej 11
DK-7100 Vejle
Denmark
Ph: +45 75 88 21 22
Email: [email protected]
Web: www.sindby.dk
Canada Distributor
Connect Telecommunications Solutions Inc 
650 Rupert Street, Unit 6
Waterloo, Ontario N2V 2R8
Canada
United Kingdom
Ph: +1 519.748.4411
Email:  [email protected]
Web: http://connect-telcom.com
You may also be interested in